To celebrate 8000 Facebook Likes, we're giving away a DK-93 wide clearance KAM snap press. Enter on Facebook
here
. No purchase necessary. Giveaway is open to residents 18+ worldwide. Restrictions apply.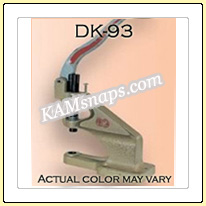 We'll also be hosting a separate vendor giveaway for those vendors who are also KAMsnaps.com customers. If you would like to sponsor a prize, please click
here
for more info. Deadline to sign up is Sept 13.