Here is a very quick and simple way to extend the handle of your snap press. Doubling the handle length means you only have to use half the force to push down. This is a great option for those who have trouble exerting the amount of force needed but who don't want to convert their press to a foot kick press.
For complete details, go to
http://www.kamsnaps.com/Extending-the-Handle-of-your-Press-51.html
(you can also access this link from the Tutorials link at the top menu bar at www.KAMsnaps.com).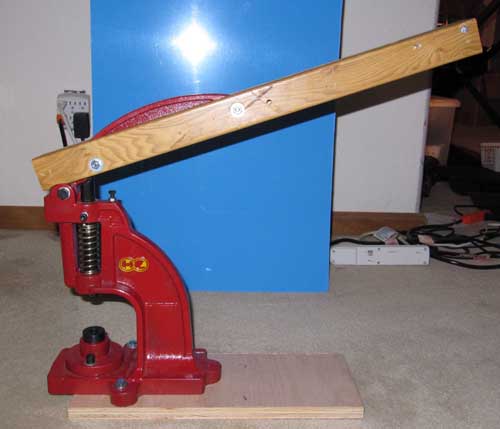 We also have instructions on how to convert your hand press to a foot kick press here:
http://www.kamsnaps.com/How-to-Convert-your-Snap-Press-to-a-Foot-Kick-Press-49.html